OS-107 shear beam load cell, using Weston bridge principle, alloy steel or stainless steel elastomer, with high precision strain gauge material which imported from European, using deep hole patch technology, imported glue. A high precision and high reliability weighing load cell is manufactured by fine process flow and high precision measuring equipment.
Process flow:Patch (pre-cured, post-cured )→Bridge wire→ temperature compensation→Initial test→Sealing→Strain-hole laser welding→Initial test→ Standardized compensation→Retest→Sealing(Cleaning glue)→ Packing and storage
Rated Capacity: 1/1.5/2/2.5/3t
Accuracy Class: C3
Rated Output: 2.0±0.002mV/V 3.0±0.003mV/V
Total error: ±0.02%F.S
Creep(30min): ±0.02%F.S
Input Resistance: 385±10Ω
Output Resistance: 351±2Ω
Operating Temperature: -10~+40℃
Safe Overload: 150%F.S
Destructive Load: 200%F.S
Excitation Recommend: 4~12VDC Max:15VDC
Cable Length: 2.5~5m 4 wires with shield
Exc+(red) Exc-(black) Sig+(green) Sig-(white)
Construction: stainless steel or alloy steel,IP67
Application for: floor scale,weighing module etc.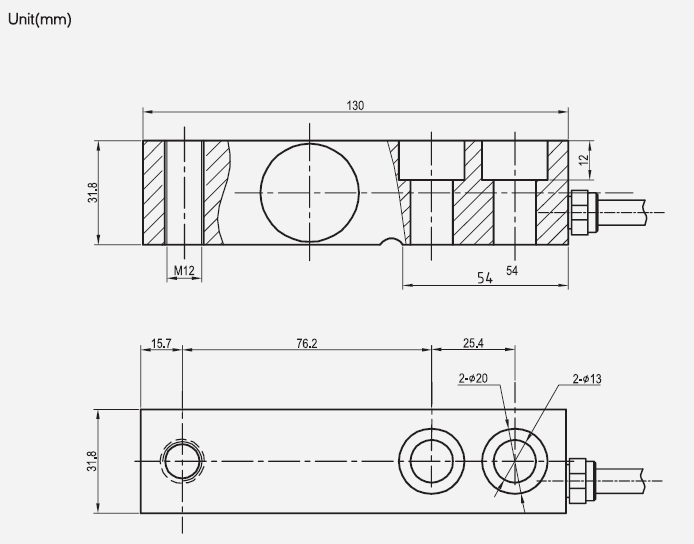 Similar products